Ladies and gents,
I've been stashing away info on Repco HighPower crossflow heads for a while, as have others. I'm going to use the thread below to store the info I have to hand. Like my grey motor Yella Terra head and magneto threads, I don't think this will end up as a Guide... but it should be a decent resource anyway. If nothing else it will store the info in one single location.
Just like Normans, Yella Terras and maggies, there is a fair share of supposition and outright bullshit. Where I can I will include the source of the data posted. I will also include the cover of magazine articles where I can.
To kick things off, I've attached below what I believe to be a technical brochure issued by Repco. I've tidied the document up to remove creases, staples and dirt, especially the last page with the graph. Note that there are two separate variants of the fourth page (the one that begins talking about cooling) - one with the graph at the bottom and one with Repco's contact details (the text is different too). It would appear that Repco had at least two versions of this brochure. I've also included an installation sheet and a pricelist, which may well have been separate Repco documents (they are page numbered differently).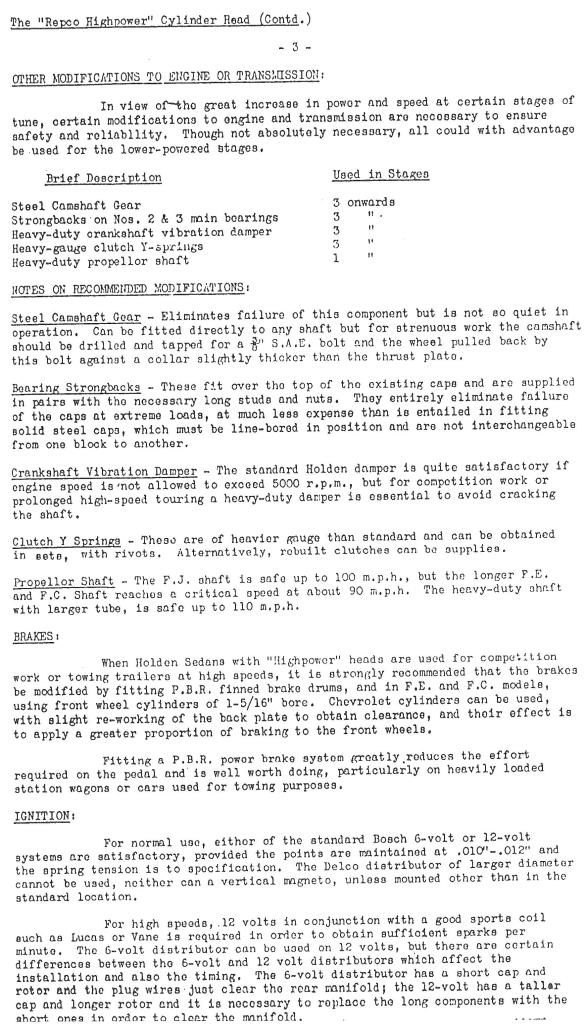 Cheers,
Harv