After sending my white EK Special sedan (The HOF) to its new home on Christmas Eve-eve, I headed up the Blue Mountains with my brother on New Year's Eve to collect Leroy, the blue EK Standard Utility: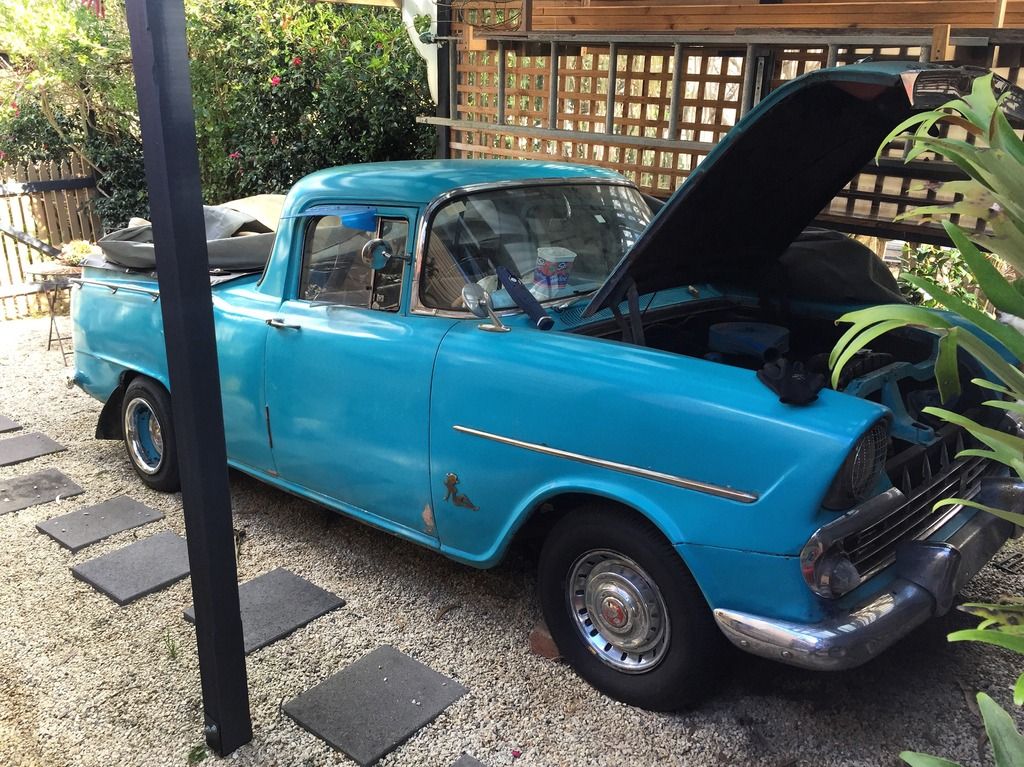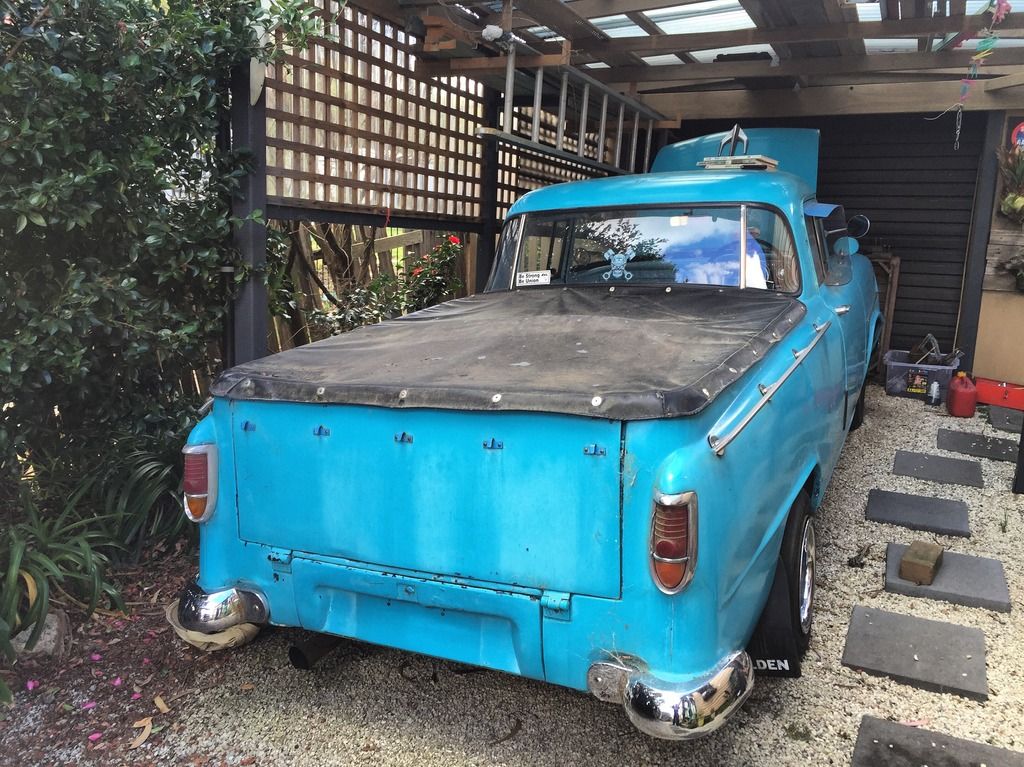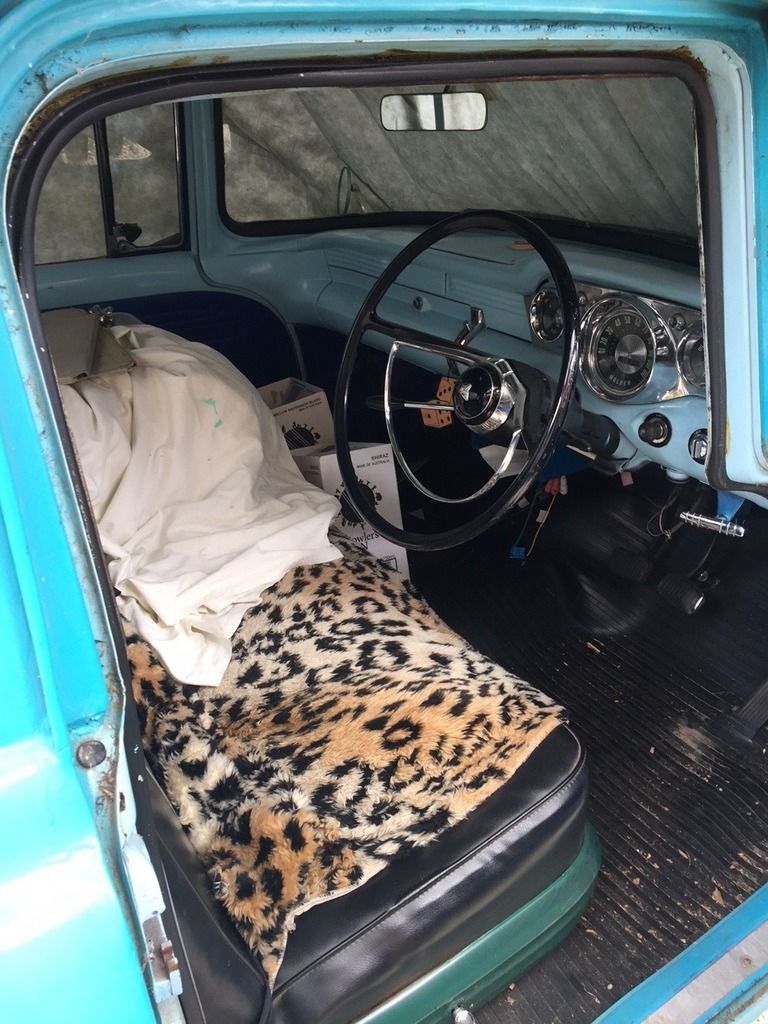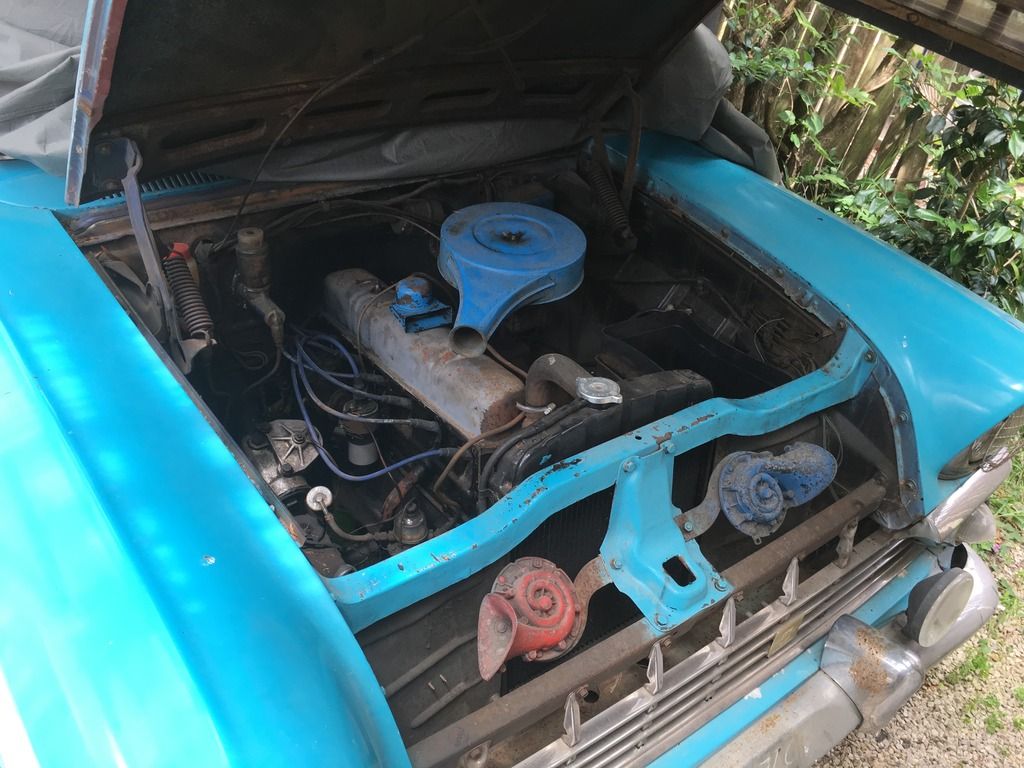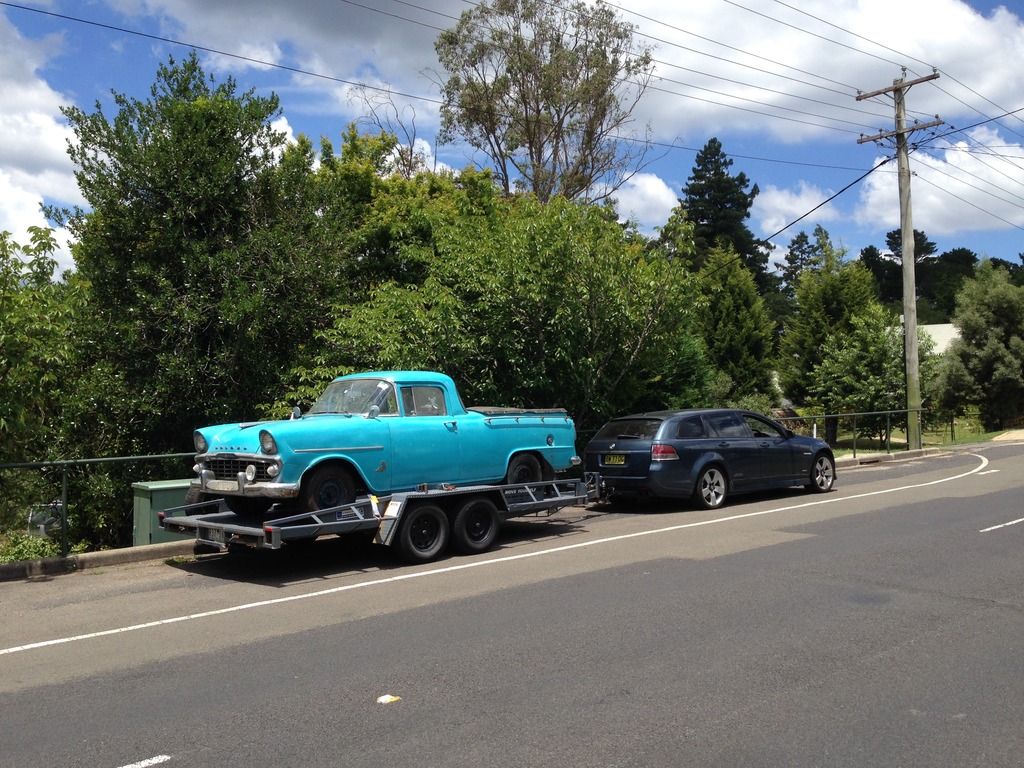 I'm not one to name cars myself, but this is the second EK in a row to arrive in my custody already named, with a back story. Leroy was owned for 35+ years by a well loved and prolific artist by the name of Bill Paslow. Bill's partner Jodie and I work a 9 to 5 gig together and it was through conversations with her about my own Holdens that Leroy entered the picture. I never got to know Bill in person too well, even though he worked across campus from Jodie and I for many years. But we bonded via email over our respective EK's when he was bored out of his mind in hospital, recovering from chemotherapy in 2015. Sadly, Bill succumbed to cancer related illness later that year.
A year on, Jodie asked me to help her rescue the Ute that had been sitting for 3 years under a cover, in the carport.
So here's what I know:
Leroy was originally Pittwater Green, with Floral Green & Madison Grey trim.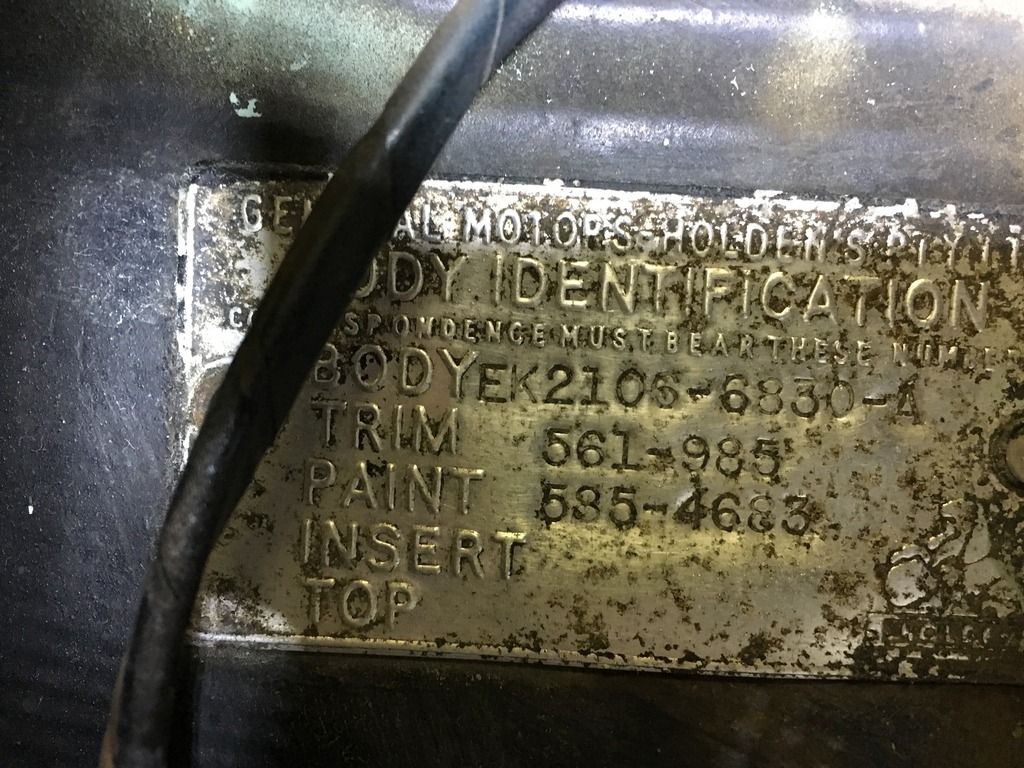 I won't lie, I do wish it was still that colour scheme!
Bill, being a restless artist, has repainted the car no less than 5 times, to varying standards of finish. I see evidence of a darker Metallic Blue, Matte Black (apparently with a cow print roof...) a lighter blue very close to Wedgewood (the interior is still this colour and not too badly applied) and the current Blue, which is pretty thin. The door trims have been professionally re-done to a non factory pattern in a lurid blue. They're gonna go. The dash cluster has been updated to a chrome item as have the tail lights, I think the original green items are in the tray along with a few dozen bush hardened spiders.
The Grey started and ran ok with the aid of my patented squeeze bottle throttle body fuel injection (fuel pump is all chalked up & dry) and it seems to have a bit of compression.
The clutch is good, hydraulics are working well. Linkages and shift feels great.
Brake hydraulics have failed at at least 2 wheels and probably the master as well
The diff pinion seal died as soon as the car moved and is now pouring out oil.
The floorpan and subframe appear to have been saved externally by years of healthy rear main and yoke seal leaks.
The steering & king pins all seem pretty darn good
The body is pretty sound, I'm currently elbow deep repairing rusty plenum drains and LH floor which is the worst of it.
The plan is to tidy the car up as-is, get it running and registered. Me being a bit of a perfectionist, this could take a while but I'll try to focus...
Being as I have a full VP Commodore disc brake system and diff, I am considering just swapping that all straight in, rather than spending $ re-commissioning the stock drums. My engineer will approve that without the brake test malarky and this upgrade will be helpful down the track when I tire of the non-synchro 3 speed and Grey. I still have a 327 Chev up my sleeve, but truthfully I think I'd be happy with a good red motor 6.
Anyway, there it is. The interior is stripped, I'm re-padding and repairing the broken springs on the driver's side of the bench seat tonight, I'll update as things slowly progress.